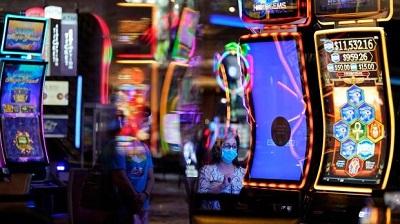 Casinos Are Reopening!
Canada has faced one of the most difficult economic downturns brought on by a pandemic that has paralyzed the world in a way nobody thought possible. As a result, casino businesses across Canada have suffered, but this is finally coming to a close as the vaccine against COVID-19 proves its efficiency and herd immunity is not too far from grasp.  Canada went on a national lockdown back in March 2020, and it has been well over a year since many businesses, including entertainment venues such as casinos, have been forced shut down or to operate at stringent capacity limits. That may finally be over, as many provinces and local governments have announced various measures to mitigate the country's economic and health risks.  
In fact, casinos in Canada are slowly beginning to reopen in Ontario, Quebec, Alberta, British Columbia, Nova Scotia, and New Brunswick! Each province is free to open venues at a pace it feels comfortable with. While not completely out of the woods just yet, Canada is doing its best to restore day-to-day casino operation to some semblance of normalcy for the summer of 2021. 
For those without an open casino nearby, we've got you covered!  The team at True North Casinos has put together a listing of all the best online casinos that accept Canadian players, Canadian banking options, and all feature great welcome bonuses.
Log-in and play at these top Canadian online casinos today!
Best Casinos - December 2022



$1500 + 150 Spins

on first 2 deposits

Up to

$1600 in Bonuses

on first 4 deposits

Up to

$1000

On First 3 Deposits

100% up to

$500

Casino Bonus

Up to

$1000

on first 3 deposits

Up to

$1000 + 200 Spins

on 1st deposit

See All Casinos
Canadian businesses had to comply with national lockdown anti-COVID measures as early as March 2020. This included gaming properties such as casinos which were happy to push ahead and comply.  Gradually, the government and provincial legislators have begun exploring and enhancing opportunities to restart operations. Complete shutdowns are no longer the norm, but a "new normal" way of running a business has been introduced.  Casinos that remain open have had to reduce capacity, often allowing only 25% of their gaming floor capacity to be occupied and introducing plexiglass separators between individual seats at a table and putting every other slot machine out of order so that the social distance rules are observed. With re-opening slowly in progress, many restrictions will remain in force.
Naturally, this has led to a surge in interest in mobile casinos in Canada. The pandemic even prompted several provinces, including Nova Scotia, Ontario and Prince Edward Island, to argue the case for regulated online casinos.  The idea of showing a clear path to regulation of the best online casinos for real money has appealed to many stakeholders, some already present in the country and others still biding their time.
Great Canadian Gaming was the first to release plans about reopening numerous properties. A few properties have been tentatively reopening with a strict guest capacity to test if the facilities can handle the foot traffic in the face of an evolving regulatory and epidemiological situation.  Things have been mostly looking up for Great Canadian, though. The situation has been changing with certain properties restarting and others brought back to a temporary shutdown at the behest of health authorities in every province.  The company operates properties in Nova Scotia, New Brunswick, British Columbia, and Ontario. British Columbia has been taking active steps to ensure that casinos are freer in their reopening once clear-cut guidelines are established.  The BC Lottery Corporation has said that the regulator is working closely with stakeholders to ensure that retail properties can reopen safely and welcome guests back, beginning in early July, 2021.  Some major properties have had to stay closed, though, including Caesars Windsor, one of the premier casino venues Canada has to offer. The latest news for Caesars Windsor is that their doors will open at the end of July.  Be sure to follow TrueNorthCasinos online, to best inform our readers regarding this very dynamic and always changing scene.
Reopenings are happening, and this is excellent news. While health authorities and casino businesses remain tentative about restarting businesses too quickly, the trend is towards the casino industry's restart.  This includes retail businesses naturally, which are preparing for a phased reopening. As we note in our Canadian online casino reviews, a great casino makes sure that its customers are properly taken care of.  The pandemic has been a true test to casinos' mettle and their determination to come above and beyond in providing customers with solutions to pressing problems. Overall, casinos have repeatedly demonstrated a willingness to deal with the pandemic in the best possible way, and they have more or less succeeded.
A way out of the pandemic is finally available with more and more provinces, including British Columbia (July 1st), Quebec (June and July), and Ontario (later in July and August) talking about reopening casino properties. Sure, if you are looking for an online alternative, there is a no deposit casino bonus waiting for you.  While Canada patiently awaits for definitive reopening protocols to be put in place, you will find TrueNorthCasinos a source of perpetual guidance as to what the next best online casino is.